Large item disposal in Chicago can be a real hassle. Finding affordable and convenient solutions for getting rid of that old furniture, broken appliance, or pile of construction debris can feel like an uphill battle. The standard city-issued recycling and trash bins are useless for large, bulky items. 
Coordinating one of the city's scheduled bulk pickup days is frustrating when the dates conflict with your schedule. And hiring other junk removal services often means navigating misleading quotes, hidden fees, and exorbitant pricing. 
As a Chicago-based junk hauling company, we want to provide relief to our neighbors struggling with large item disposal with an upfront, honest quote. We know firsthand the logistical and financial stress of getting large, unwanted items out of homes and apartment buildings across the city. 
Our goal is to simplify the process with transparent pricing, flexible scheduling, and top-notch customer service. Junk Relief offers affordable solutions tailored to the unique needs of Chicago residents.
In this article, we discuss various options Chicagoans have when it comes to responsibly and affordably disposing of large, bulky items. From city programs to donations to hiring a trusted local junk removal service like us, you'll learn insider tips to declutter your living space and say goodbye to that large item disposal headache for good.
The Challenges of Large Item Disposal in Chicago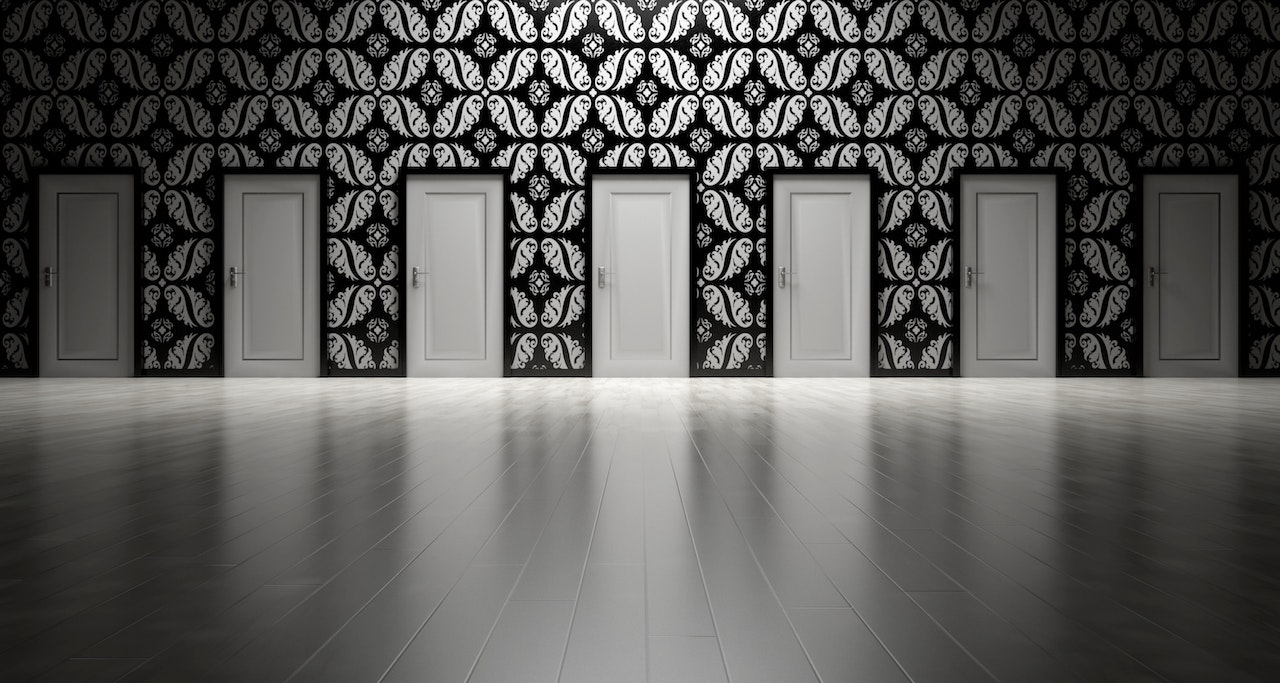 Large item disposal poses a unique set of challenges for Chicago residents. The infrastructure and logistics of city living make getting rid of bulky objects like furniture, appliances, exercise equipment, and construction debris a major headache.
Space Limitations 
Chicago homes and apartments tend to have less storage and square footage than suburban houses. Cramming a bulky sofa or king-size mattress into a small elevator or narrow stairwell becomes a complex maneuver. Sometimes they even need to be disassembled to fit! The large size of many junk items makes in-unit storage and transport nearly impossible for many Chicagoans.
Pickup Logistics
The city offers free bulk item pickup, but only on designated days in each neighborhood. Missing your pickup window means waiting weeks for the next one. For many, the city's sporadic schedule does not align with the urgency of their large item disposal needs. This can lead to cluttered living spaces and frustration.
Disposal Responsibility 
Proper disposal is the resident's responsibility when undertaking large item disposal without city pickup. You'll need to rent a truck, transport items to a disposal site, and pay dump fees – not to mention your time and energy. For Chicagoans without vehicles, disposal options are limited.
Elevated Costs 
Junk removal services provide disposal solutions but often charge premium prices in Chicago. Quotes and estimates rarely tell the full story. In the end, fees and surcharges add up quickly between travel fees, labor, truck rental, and disposal site charges. Large item disposal gets expensive fast.
For most Chicagoans, DIY large item disposal is an uphill battle. But enlisting an affordable, transparent junk hauling service can provide relief. 
At Junk Relief, we offer cost-effective solutions tailored specifically to Chicago residents' large item disposal needs. Our transparent pricing, top-rated service, and convenience provide affordable relief from the usual headaches and hassles.
Affordable Disposal Options in Chicago
While large item disposal can be challenging in Chicago, there are some great affordable options available to make the process easier.
Use City Bulk Pickup Days
Chicago provides free bulk trash pickup on designated days in each neighborhood. Check the city's waste management website for your area's schedule. Have items at the curb 24 hours in advance of the pickup day. Accepted items include furniture, mattresses, appliances (remove doors), and other large junk. The downside is the sporadic schedule. If pickup days don't work for you, items linger and may be a nuisance to your neighbors.
Donate Reusable Items
Charities like The Salvation Army and Habitat for Humanity will collect some large items like furniture for free if in good shape. Call to discuss donations. Donating quality used goods keeps them circulating in the community rather than trashing them. This option is not ideal for items that are broken or heavily worn, as charities have standards.
Contact Charities Directly
For single-item donations, get in touch with local charities directly to see if they can use large furniture donations. Women's shelters, veterans groups, and religious organizations may collect items that fit their needs. Arrange a pickup time that works for both parties.
Sell Items Online
Facebook Marketplace, Craigslist, and OfferUp let you list bulky items for local pickup. Pricing items to sell can help earn extra cash during disposal – remember the goal is to get rid of your junk at low to no cost versus making a profit. Buyers arrange pickup from your home, so no transport is needed. The downside is the time invested and no guarantee items will sell.
Get creative and explore all affordable options before deciding to trash large items in Chicago. The right solution is out there!
Donate Using Habitat for Humanity ReStore
One excellent option for large item disposal is donating reusable furniture, appliances, building supplies, and home goods to Habitat for Humanity ReStore. This is an affordable, sustainable method to declutter bulky items.
Habitat ReStore accepts donations of used items like furniture, kitchen appliances, cabinets, sinks, doors, tools, lighting fixtures, and more. As long as items are in decent physical shape and usable, the ReStore will take them.
You can schedule a free pickup of large donated items from your Chicago home or apartment through the ReStore website or by phone. Staff and volunteers will load and transport your bulky donations for you at no cost. Or you can drop off donations yourself at one of their Chicago locations if transporting items is not an issue.
By donating quality used goods to ReStore rather than dumping them, you keep these materials circulating for reuse. Household items and building supplies are then sold at discount prices, making home improvement and furnishing more affordable.
ReStore donations also further Habitat for Humanity's mission to build affordable housing for those in need. You get to declutter your living space while supporting a good cause.
While ReStore does have some standards for condition, items do not have to be perfect or like-new to donate. 
Gently used goods with minimal wear and tear are accepted. Specific categories of items welcomed include:
Furniture: couches, chairs, tables, dressers, desks, etc.

Appliances: refrigerators, microwaves, stoves, etc.

Cabinets and sinks

Tools: hammers, drills, saws, etc.

Doors and windows

Lighting fixtures

And more!
Before you plan to haul that sofa to the dump, see if Habitat ReStore can give it renewed purpose. Donating large items is an eco-friendly way to keep used goods circulating.
Hiring An Affordable Junk Removal Company in Chicago
For large items not suitable for city pickup, donation, or selling, hiring a junk removal service is an option. However, many Chicago junk haulers have premium pricing that adds up quickly.
When getting quotes, be wary of cheap upfront pricing, as many removers tack on fees for loading, truck rental, disposal, distance, and more afterward. Make sure to get guaranteed all-inclusive pricing in writing. Also agree to a firm labor price, rather than leaving it open-ended.
Inquire if they charge extra for navigating stairs, elevators, and other obstacles, as those fees can double costs. Opt for transparent bundled pricing. Ask about eco-friendly disposal methods too, as some removers donate or recycle usable items. 
Check online reviews to ensure quality service and reliable pricing. Professionalism and reliability matter when hiring any junk hauling company. In one of our previous articles, we gave away some tips and tricks on how to identify a good junk removal company, so make sure to check it out here.
This is where we can provide an affordable, convenient solution as a Chicago-based junk removal company. We understand the unique challenges locals face when disposing of large, unwanted items.
Our all-inclusive pricing is transparent, with no hidden fees. We offer affordable rates for tackling obstacles like stairs, elevators, and distance. Our professionals safely haul away any oversized items from your home, apartment, or yard – including items other companies won't take. We strive to donate or recycle when possible and ensure proper, legal disposal. Our trucks can haul more to be eco-friendly. 
With flexible scheduling, we fit your needs. Customers love our responsive, reliable service. For affordable large item removal in Chicago from a company you can trust, book an appointment online or call us!
Conclusion
In conclusion, while disposing of large, bulky items can be a major hassle for Chicago residents, there are some great options available to make the process more affordable and convenient.
The city's free bulk pickup days, donating reusable goods to charities like Habitat for Humanity ReStore, and selling items online are all good budget-friendly choices for getting rid of large junk. When those don't meet your needs, hiring a reasonably priced local junk removal company like Junk Relief can take the burden off your hands.
At Junk Relief, our mission is to provide relief to Chicagoans struggling with large item disposal. Our transparent, all-inclusive pricing, responsible eco-friendly practices, and outstanding customer service make us the right choice for simplifying the removal process. We offer same-day availability 6 days a week to fit your schedule.
Don't let that old sofa continue cluttering up your living room. Whatever large items you need hauling away, Junk Relief is here to help as your experienced Chicago junk removal experts. Contact us today or visit our website to get a free quote and schedule fast, simple large item removal.